As a farmer, I know we have many different challenges and many different variables that we deal with on a year-to-year basis. The year at hand may be wet, or it may be dry, or it may be cool, or excessively hot. The longer I am in the farm business, the more I recognize this state of constant change. The one element that remains the same is the soil that we have the privilege of stewardship over. A key ingredient in the success of Keystone Group Ag Seeds and our own farm operation is recognizing that this soil that we have to farm stays constant, and then in turn placing the appropriate genetics and the appropriate varieties on our ground and on our customers' fields. Keystone Group Ag Seeds does not believe any other company on the East Coast can offer this kind of diversity, evaluation, and education.
-Joe Anchor
"You're betraying your whole life if you don't say what you think and you don't say it honestly and bluntly."
-Charles Krauthammer
Keystone Group Ag Seeds has pulled together the best products that a number of different companies have to offer. As farmers, we can look at and evaluate these products in a "real farm" setting. Whether you are a retail customer or a Keystone Group Ag Seeds dealer, we stand ready to provide excellent customer service, prompt delivery, and agronomic advice. We would like to help you, our customers, place the appropriate varieties on the variable soils that you have to farm. In addition, we strive to maintain strong relationships with our dealers and assist them in every way possible so that they are able to maintain strong ties with their customers.
Our most important goal is to build strong, lasting relationships where we are able to offer high quality products at reasonable prices. We work directly with many farmers, farmer dealers, and agribusiness suppliers to provide the products and support that farmers today need for productivity and profitability. Take this opportunity to allow our knowledgeable staff to show you how we can provide you with our outstanding customer service. If you're a farmer, let us develop a relationship with you, or if you're a dealer let us help you build your business further and that relationship with your customers. Remember, our high quality products are offered at a reasonable price, and because of these offerings we can help you take your business to a higher level.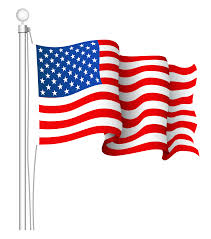 Keystone Group Ag Seeds is proud to support the United States Military. As of 12/8/15, we will be offering a discount to former and current military personnel to express our gratitude for your service.
We at Keystone Group Ag Seeds would like to take this opportunity to thank you for visiting our web site, and we urge you to visit all of the companies that we represent by clicking on their company links. The close relationship that we enjoy with all of these companies is sincerely appreciated.

In Pennsylvania we have dealers in: Lititz, Milton, Cogan Station, East Petersburg, Cochranville, Middlebury Center, Shippensburg, Winfield, Gettysburg, Myerstown, Carlisle, New Columbia, Lewisburg, Mt. Pleasant, Millerstown, McAlisterville, New Holland, Danville, Knoxville, Ronks, Pitman, Tionesta, Markleton, Red Lion, Edinburg, New Enterprise, Catawissa, Uniontown, and Avis. In Maryland we service, but are not limited to: Hampstead, Bel Air, Monkton, Whiteford, Centreville, Sudlersville, White Hall, Queenstown, Chestertown, Taneytown, Keymar, and Frederick. We also have dealers in Smyrna, Delaware and Sandston, Virginia.