WE SPEAK NO-TILL AND COVER CROPS
These are just a sample of the benefits*:
INCREASED YIELDS

IMPROVED SOIL FERTILITY

REDUCED INPUTS

INCREASED WEED CONTROL

NEMATODE SUPPRESSION

REDUCED COMPACTION

INCREASED WATER RETENTION

BIODIVERSITY
*Special thanks to Steve Groff for all of his help.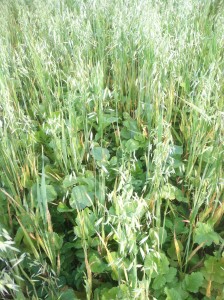 PULSE CROPS
  OATS                                                       SUNFLOWER
TILLAGE RADISH              SOYBEANS
CRIMSON CLOVER                                                BUCKWHEAT
JAPANESE MILLET                HAIRY VETCH
                                  DAIKON RADISH
This cover crop was planted on July 28, 2013 following wheat.
If you're ready to ride the cover crop wave, please call 888-825-5088 or contact us via email.
More Information