As a farmer, I know we have many different challenges and many different variables that we deal with on a year-to-year basis. The year at hand may be wet, or it may be dry, or it may be cool, or excessively hot. The longer I am in the farm business, the more I recognize this state of constant change. The one element that remains the same is the soil that we have the privilege of stewardship over. A key ingredient in the success of Keystone Group Ag Seeds and our own farm operation is recognizing that this soil that we have to farm stays constant, and then in turn placing the appropriate genetics and the appropriate varieties on our ground and on our customers' fields. Keystone Group Ag Seeds does not believe any other company on the East Coast can offer this kind of diversity, evaluation, and education.
-Joe Anchor
Joe Anchor
Owner, Regional Sales & Distribution
Keystone Brands
Email: joe@keystoneagseeds.com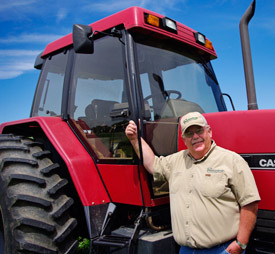 Joe and his wife Evelyn own 400 acres of fertile farm land in New Columbia, PA bordering the Susquehanna River. They have four children, Christine, Cynthia, Courtney and William. Joe started Keystone Group Agricultural Seeds in 1997. Joe oversees the everyday operation and leads his team with the belief that no other company on the East Coast can offer the diversity, evaluation, and educations of Keystone Group Ag Seeds.
Joe is a member of:
Pennsylvania Vegetable Growers Association
Susquehanna River Water Fowlers Association
National Rifle Association
Ducks Unlimited
---
Christine Zimmerman
Administrative Assistant & In-house Sales
Email: 
chrissy@keystoneagseeds.com
Chrissy is the eldest child of Joe and Evie Anchor. She is serving as the administrative assistant and well as handling responsibilities of website management, minor tech support, and all additional minutia. She recently married her best friend, Justin, on the Virginia Beach. She enjoys photography, ice skating, archery hunting, and watching Pittsburgh Penguins hockey.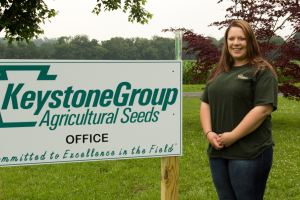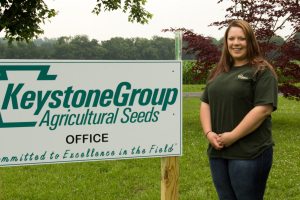 ---
Doug Allen
Delivery Person
Keystone Brands
Will Anchor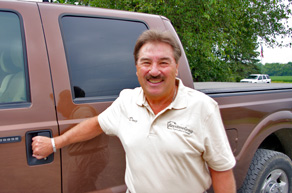 Doug Allen is a familiar face in the field. That's because he does most of our deliveries for Keystone Group Agricultural Seeds.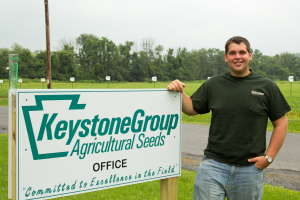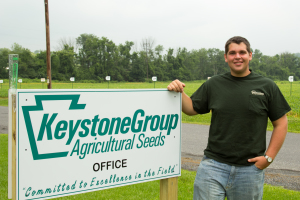 Will is a graduate of Milton Area Senior High School. He works on the farm and helps out with the seed business. He is currently attending The Pennsylvania State University, University Park to pursue Environmental Systems Engineering. He enjoys the environment and plans to use his college education to improve it.
Will is a member of:
Pennsylvania No-Till Alliance
Pennsylvania Farm Bureau
Ducks Unlimited
---